Please continue to wear masks in NHS settings
With covid cases in Newcastle on the rise, we want to encourage patients to continue to wear masks when visiting us or any other NHS setting.
For GP practices to smoothly deliver safe, efficient services to patients, we need to minimise the risk of covid spreading as much as possible.
Risk and Infection Control
All GP practices have infection control processes we follow to reduce the risk of any illnesses spreading in our buildings. This covers everything from regularly cleaning communal areas to how we store and sterilise medical equipment.
These processes aim to keep patients and staff safe and healthy.
As you might imagine, visitors to GP practices will likely be in worse health and clinically vulnerable. When people are already unwell with compromised immune systems, they are more susceptible to catching illnesses and for that illness to be more serious.
Of course, we want to protect all patients, but we must be especially mindful of people for whom getting covid or another illness could pose significant health risks.
Please help our practice teams
We are asking patients to please help us keep GP practices safe for everyone.
Because we cannot assess every individual patient's risk before they enter the building, we must be diligent.
Depending on the reason for your visit, or if you have any covid-related symptoms, we may ask you to wear a mask and wait outside until your appointment begins.
Staff isolation
We also need to protect our staff, their health, and the strength of our workforce.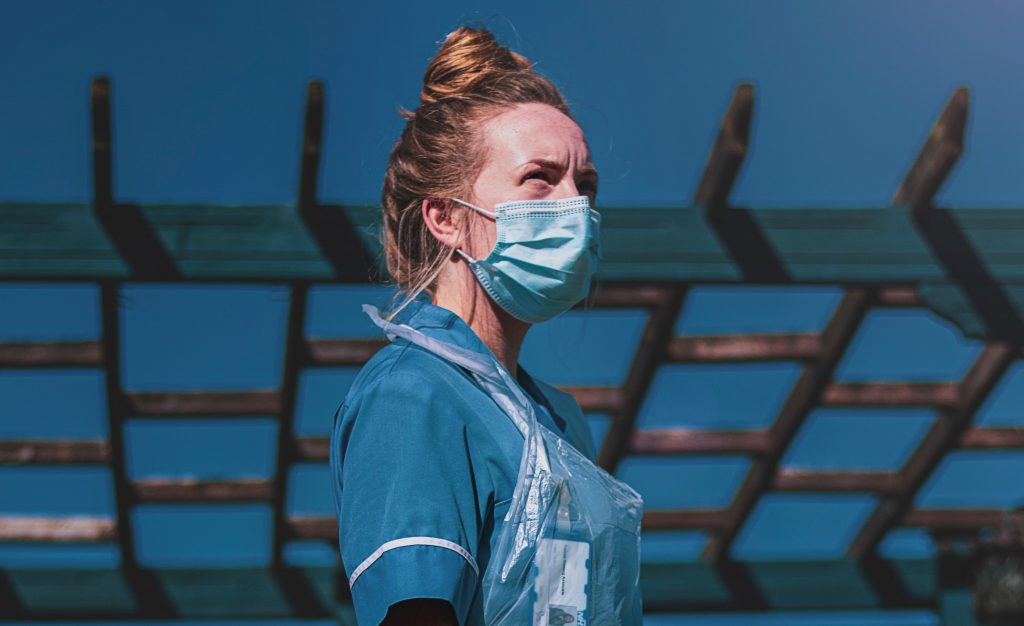 NHS staff who regularly see patients in-person – including all our clinical teams and reception staff – still need to routinely test themselves twice a week.
If a staff member tests positive – even without symptoms –they must isolate for a minimum of 5 days.
This has direct knock-on effects with no warning or time to arrange cover.
This can leave us with an immediate and unplanned reduction, for example, in Doctors to see patients, Nurses to dress wounds or take blood, or Reception team members to answer your calls or deal with your queries.
Remaining vigilant about covid
When all remaining covid restrictions ended in the spring, along with free routine testing and the legal requirement to isolate, it can be easy to forget that covid has not gone away.
Indeed, last week the number of new covid cases reported in Newcastle rose by 89%, with hospital admissions going up by 55.6% at the same time. Both figures are above the national average.
The number of fully vaccinated people – having had booster or third doses – is also lower in Newcastle than the average for England.
46.4% of people aged 12 and above – nearly 1 in 2 – are not fully protected against covid.
If you or someone you know has not had all of the vaccine doses available, please visit the NHS website to find out how to book your jabs and why it is so important.
Thank you for your cooperation
We want to thank patients for their cooperation in keeping GP practices safe.